Welcome to Day three of Elizabeth Wilkinson's
'Inspirational to me dyslexics guest blog
for Dyslexia Awareness Week 2020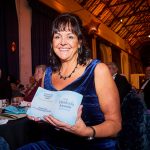 What's your name?  Mandie Mulloy
How old are you?  54
Where in the world are you?  Shropshire
What is your occupation? CEO
What's the name of your business/employer/university?             YMCA Wellington
How old were you when you were diagnosed dyslexic? 48
What difference has finding out made? Finally gave me answers to why my learning style was so different to others
Which do you prefer: I am dyslexic, or I have Dyslexia? I am dyslexic
What three words would you use to describe yourself? Strongminded, Loyal and Emotional
What 3 words would your friends and family choose to describe you? Well here goes: I did ask family and friends = Resilient, caring, fun, and one of the answers that made me laugh Always late but worth the wait
What is your best/proudest YES! moment? When you think the odds are against you but you know what you did was right at the time! With the encouragement and backing of my dad to take Authorities back to crown court to fight my case: I got booked by police for pulling up on the hard shoulder in 1993: I became unwell and felt like I was going to faint behind the wheel whilst driving, my 2-year-old twin daughters and my niece were in the car with me, so I pulled over onto the hard shoulder.
My dad said this is one of those lessons in life when you stand up and fight for what you think is right – to clear my name – so with his backing as I had to go crown court with a Barrister and if I lost the case would have cost £5k, I stood firm and let a judge make the discussion on my actions, the judge agreed that the police force hadn't used their common sense. That lesson of standing up for what I believe in has helped me help others to do the same.
 If you could have one gadget, piece of equipment, or software for free – what would it be, and why?  I would like accurate voice command of my phone to spell something… but would say back to me what the spelling is because I still get spelling wrong thinking it looks right
If you had the day off to do anything at all – what would you do? Go to the coast sit in cafe or bar overlooking the sea and people watch with my family or friends love these sort of days
Who on the planet inspires you the most? Young people who have not been given love and nurture as children that go on to achieve and thrive into adulthood by accepting support to turn their life around and move on. In my chosen career I am so lucky to be part of this change, young people work so hard to make a better life for themselves.
 Did you like School?   1 = not at all    and    10 = loved it: 10
 What did you like most about school?  Meeting up with all my friends at break times -sports -art -cookery and of course school dinners if I hadn't spent my dinner money at the corner shop on the way to school 🥴
Who was your favourite teacher and why? Mr Harvey at Juniors and Mr White at seniors Traits they both had in common …firm but fair in their approach to teaching skills and taking control and praise for all pupils. Not just about praise for academics but the softer skills that take us through life as well
If you could go back in time, what one piece of advice would you offer to your younger school-aged self, and what age would that be? I would say embrace technology don't be scared and I should have asked for extra help instead of just getting by and the age I would go back to is 11 at the start of senior school
Are you glad you went for your dyslexia assessment? Oh yes…I just wish someone at school college would have pushed for this in my learning years as embracing technology at the time I was at school would have helped me so much in my career
 Is there anything you wish someone had told you before you went for your assessment? I was told you will fill very tired would you like your assessment over 2 days or 1 full day I am so glad I went for the full day because this is how your brain works every working day and gives a true picture
If you could go back in time what message would you give to your 13-year-old self?  Don't be the class clown and tried harder at the lessons I didn't enjoy having had perhaps help with my learning style would have gone a long way … so I should have push and shouted I need extra help instead of being embarrassed I just didn't get it
Do you have any advice for anyone who has just been diagnosed dyslexic? Take time to absorb your results from tests – I was very hard on myself because when I see my scores on paper I wondered 'how do I have the job I have today' … but then you think about all the skills and strategies you have put in place to combat your difficulties on a daily basis and let's face it if there was a qualification for that I would give myself an 'A⭐️'. Embrace your strengths and ask for help on your weaknesses
Anything else you would like to add? I took my a while after my assessment to except the results, I always knew deep down I had a learning difficulty as some of my not so memorable teachers would say things like 'have you not been listening to what I have just said 'are you thick'  'thicko…'  'I wash my hands of you …'  I'm fed up of repeating myself'  and the list goes on 🥴 I have been lucky in my career to be hands-on and prove myself and following my assessment I could finally say and be proud that I am Dyslexic, dyspraxic and can have colour blindness and my wonderful teacher on my weekly sessions that followed my assessment I would advise anyone to embrace and open your mind to learning all over again it's mind-blowing I had lots of tears with the wow and lots of laughter too that was priceless Thank you Eli with all my heart 💕
"I would advise anyone to embrace and open your mind to
learning all over again, it's
mind-blowing…"
                                                                                                    Mandie Mulloy, 2020
© Elizabeth Wilkinson 2020 www.theddc.org.uk