Dyslexia Information Day Exhibitor
True Potential Hypnotherapy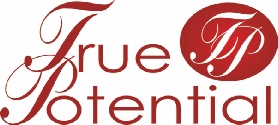 Contact: Claire - 01952 289320
Claire will be at DiD17 on the Dyslexia Awards Stand as a sponsor and huge supporter of Dyslexia information Day she offers her help and support to these events. but is always on hand to have a chat about her business and dyslexia too!
Claire is a professional Intervention Specialist, Clinical Hypnotherapist, Certified NLP Practitioner, Trainer and Life Coach and is dedicated to improving people's quality of life, helping them to remove barriers, identify challenges and take action to enable them to live life to their true potential.
Please visit the website to find out more...
Website