Dyslexia Information Day Exhibitor
Dig-iT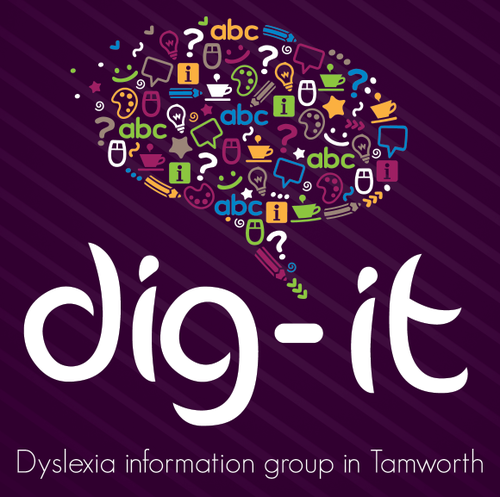 Contact: Office - 0753 451 3338
Dyslexia information group in Tamworth: Dig-iT was set up at the end of 2011 by local people who found that information and support for people with dyslexia in our area was hard to find and access and wanted to do something about it.
The group is run by volunteers who have some experience of dyslexia either personally or through family members.
We are currently seeking funding so that we can extend the range of information, guidance and support that we offer.
Website