Celebrating 7 Years!
The DDC is 7 years old. Thank you to everyone who has been supportive during that time, it's been a pleasure to work for, and help, so many great people.
Featured on the BBC
We were recently featured on the BBC Midlands Today news. Here is the video in full:
DiD on the Radio
Not only are we on the TV, Dyslexia Information Day was lucky enough to be featured on Paul Shuttleworth's show, the player below has the recording:
Need to know more?
The Dyslexic Dyslexia Consultant (the DDC) provides businesses, educational institutes and other organisations information to help them improve the way they serve and employ people with Specific Learning Difficulties (SpLD's) such as Dyslexia.
The DDC was set up in January 2007 with the aim of raising the profile, understanding and general awareness of Dyslexia, not only in education but in the corporate world too!
The Disability Discrimination Act 2005 means that in the UK it is a legal requirement to do everything reasonably possible to not exclude people on the basis of disability when you are providing a service or product.
Finding out more about how to provide an improved service to people with SpLDs can both help you meet legislation and also improve peoples lives.
The Dyslexic Dyslexia Consultant is based in Telford, Shropshire and provides advice, help and support to people throughout the Midlands. If you are interested in using the support of the DDC and would like to arrange a meeting to discuss classes or training then please do contact us.

see the DDC videos on

or look at the Resources page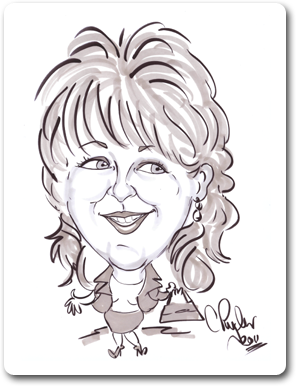 Caricature of Elizabeth Wilkinson - The DDC drawn by Chris Ryder